Vermont, American State, passed a bill that will allow people to earn $10,000 for moving to Vermont. Of course, there are some requirements for people to meet. However, it's great opportunity for people who can work remotely if you qualify.
Where is Vermont? What is special about Vermont?
Vermont is in the Northeastern United States which is called the New England region. Vermont has a border with New York State (east border), New Hampshire (west border), and Massachusetts (south border). Tourism is a crucial industry in Vermont as being home to some of the largest ski areas in New England. For many years, the area has been one of the most famous winter getaway spots for New Yorkers. Places like Burke Mountain, Bolton Valley, Smugglers' Notch have been one of the hot spots for skiers and snowboarders. Tourists also participate in activities such as trout-, lake-, and ice-fishing.
SEE ALSO: What is G20 Summit? Which countries attend?
Although Vermont is great tourist spot, the state is suffering to have growing population. People are likely to use the area for vacations only instead of settling in the region. According to official sources, around 15% of the Vermont properties are registered as seasonal, recreational, or occasional use. Many tourists choose the area because of it's amazing nature during winter and autumn. However, Vermont offers a year-round beautiful scenery for its residents and visitors.
Why Vermont Plans to Pay $10,000 to People for Moving?
As we mentioned in the earlier section, Vermont is a great tourist destination. However, the population is rapidly becoming old. Aging or decreasing population is one of the most dangerous segments for economy. According to the statistics, population has aged 10 years in Vermont in comparison to 5 years nationwide. As It's the case for Vermont, the state government wanted to take an action to encourage people for relocation.
SEE ALSO: Decreasing Population Problems will Destroy the Future
Vermont Gov. Phil Scott mentioned that his administration's primary goal is to increase workforce in the area. To succeed on this goal, they are willing to think outside of the box and come up with different solutions.
What are the Requirements to Earn $10,000 for Moving to Vermont?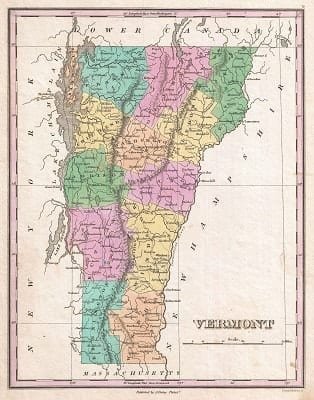 The bill cover people who can work remotely for the out-of-state companies. This includes business owners as well as employees who can manage tasks over phone, or internet connection. Basically, the local government is looking to convince tourists to stay in Vermont as they already love the area.
Participants will receive payment for their expenses including relocation, coworking memberships, computers, and other work-related-lines. These grants will be available as first-come, first-serve basis. In addition, the local government has also launched Stay to Stay program. The program creates a networking package to connect guests to employers, entrepreneurs, and neighbors in Vermont.
Do you think you can relocate? Why not to earn $10,000 for Moving to Vermont?
Vermont needs people like you! It's your time to show your interest!
Summary
Article Name
You can Earn $10,000 for Moving to Vermont
Description
Are you looking to relocate? Why not to earn money from your relocation? You can Earn $10,000 for Moving to Vermont as the state government signed a new bill!
Author
Publisher Name
Publisher Logo